Bay Towers is nestled in the heart of the Bay of Caye Caulker, locally known as Cayo Hicaco.
Unlike most, our story begins at the end. After two successful Belizean careers, we are looking to create the next experiences and memories of our life's dream. My wife, Maria, and I are considered "city people" but we love the "Go Slow" attitude of Caye Caulker and this is where our story begins!
I am a proud second generation son of one of the caye's (pronounced k-e-y) founding families and have shared our beloved Caye Caulker with my wife and children for many years. Proud parents to two amazing girls, our family have spent many Belizean staycations on Caye Caulker. From Easter to birthdays to lobsterfests for "the weekend", there was always a reason to head to caye and the simple laid back way of life in the little fishing village where everyone is like family.
I recall many memories of Caye Caulker's history and unique way of life. The days bountiful Mangrove fishing catch could be smelt cooking outside on the fire hearth as children chased daylight before supper and bed. Island folklore was being told by elders and passed down from generation to generation; my daughters still sleep with their thumbs tucked in from "Tata Duende". Hurricane lanterns lit the way for night strolls between front, middle and back street. A lot has changed since childhood, but, the essence and soul of Caye Caulker has remained untouched – the people are warm and welcoming, the lifestyle is still simple and the island's natural beauty abounds.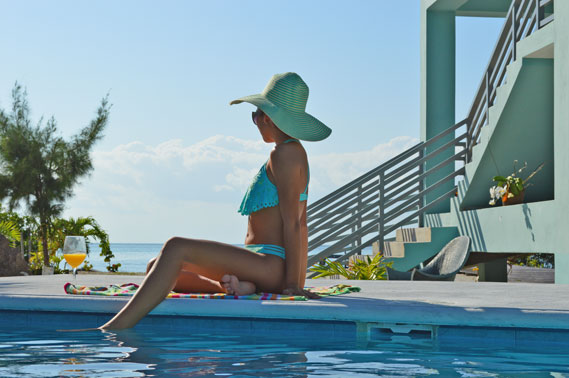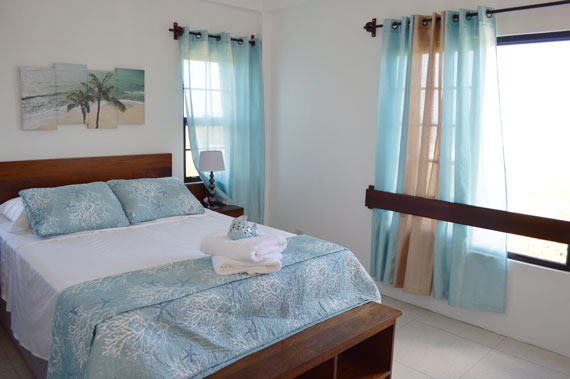 Bay Towers, phase one, broke ground in February 2017. Thanks to the dedicated hard work of many workers, family and friends, we are ready to welcome our first guests. Maria and I extend a warm welcome to you and your family and look forward to creating more memories with you on beautiful Cayo Hicaco.